Thanks to my clients below for their kind comments, (and to the countless others over the years who are not listed in the sample rotations at this time). It does my heart good to know I have helped them follow their HEALTHROUTES ... Keep "Making Health a Priority"!

Therapeutic Massage:
Various styles combined for detailed, deep, sensitive and caring 90 minute sessions tailored to fit your individual needs.

*** Sandy is exceptional with her craft. I have been seeing her for about a decade and her massage skills are truly unparalleled. In that time she has effectively helped me through chronic back pain, severe sciatica, shoulder/neck issues, foot/knee issues, and any other muscular pains I have developed through the course of daily living. She also helped tremendously with my pregnancy. I felt great through my entire pregnancy, and attribute much of that to Sandy. I was never a big fan of massage until I saw how effective Sandy was as a healer. She is in tune with your muscles and understands what they need and what ails them. And what I find impressive is her focus on prevention. She understands the body. My entire family has also been getting vitamins and supplementation through Sandy. She is very dedicated, caring, thorough and extremely professional. I would recommend her whole heartedly!
Maria C.

*** Sandy's strong and intuitive massage has successfully addressed injury and helped my level of activity that includes a rigorous travel schedule for the last 20 years.
Will W.

*** Thank you... you really have an amazing technique and skills. They have been the best real massages that I've experienced.
Joanna

*** Having gone to many world-class spas with many massage therapists over the years, Sandy is by far the best therapist I have experienced over the last 15 years. She is extremely gifted with her ability to feel every knot and issue relating to your body through her experienced touch and innate intuition.....She cares much more about your aches and pains than anyone else I have ever known, and she has an ability to connect with those areas. I highly recommend her with no reservation.
Rich H.

*** Best massage I ever had, period! I have been seeing Sandy for years and she is an expert. You will notice the difference in your life when your body begins to reawaken and you reconnect your mind, body and spirit. You will feel better physically, but you will also feel better mentally by relieving your stress. When I first began seeing Sandy (HEALTHROUTES) I had sessions weekly (or even occasionally bi-weekly) to have her address an issue I was having for a long time with my arms and hip. After she was successful in taking care of the issues I than switched to every other week to maintain my health and prevent further problems. My plan is to continue this preventive schedule since it also feels great! Sandy from the start helped me feel at ease with her personality, knowledge and skill. If you want to feel relaxed and healthy be sure to get your massages from Sandy.
Adam F.

Personal and Partner Health and Fitness Training
Programs designed to fit your needs - whether an athlete, newbie to exercise, or anything in between. We will work together to keep you progressing and achieving your goals... Learn to be Healthy & Fit! ... Exercise, nutrition and lifestyle improvements are balanced, creative and effective to get results... I work with individuals as well as partners and small groups. I excel in being able to give personal attention to each trainee in partner or group sessions, so you can keep the cost down and the results high...This training is for those serious to succeed!!

*** Sandy has helped me feel healthier and more confident in my body. That feeling is priceless. I have reduced lots of fat, developed muscles I have never seen, gotten stronger, more flexible, and have gained important knowledge on how to have a healthy lifestyle I can actually live with while still enjoying myself. I can finally look in the mirror and have the confidence to say you are on your way, and looking good doing it! I have now left the area, and I hope I can find someone who puts as much skill and energy into her work as Sandy did at my new location. I now know what I will be looking for in a future trainer, and in the meantime she has given me the skills to continue on my own. Thanks.
DS

*** Sandy, once again, I thank you. My mom RAVED about their first meeting with you and her praise only continues!!! She thinks you terrific and working miracles. Getting my dad to stand straight is a major accomplishment we didn't think possible - and after only a few sessions. Along with the motivating personal training exercise, the added nutrition information is also appreciated. I am most grateful to you. I feel extremely fortunate I lucked onto your site!
MANY thanks,
Ann D.

*** I would like to recommend Sandy Rosenbluth as a personal trainer....She is an extremely well-trained professional and gives more than 100% to her clients. She offers far more than just an exercise program. She has studied and knows how the body works and how to incorporate dietary need and exercise for optimal results. She is a delightful person, warm, enthusiastic and truly caring. Our sessions with her were most beneficial and hopefully have started us on a new path toward a healthier life style. Good job, Sandy.
With appreciation,
Shirley and Mel L.
*** My husband and I have been Sandy's clients for over a year. Not only has Sandy impressed us with her knowledge and competence, what really sets her apart is her dedication to her clients. She understands her clients' bodies, each person's weak spots, and crafts sessions that are designed for each person. She puts a lot of thought and time to design each session and make sure her clients get the best. With her help, I have seen significant changes in my health and body - a visible reduction in my stomach, toned arms and body, more energy, and greatly improved health. She also gives us great information about nutrition and food. Sandy has never missed or been late for a session. Training with Sandy has really improved our health, bodies and lives.
Suchi S.
*** Excellent work out! If you are looking for someone who is truly passionate about their craft, a great trainer, and very professional, then Sandy is perfect for you. She has all the knowledge and tools to push and educate you to perform at your best. You will get the workout you always wanted and feel stronger. You will come to understand proper techniques, nutritional habits, flexibility, and ways to reach and keep your goals. Sandy also has lots of knowledge and research about various supplements which she has available for sale. I have gotten what I need from her at a good price. Whether it is building bulk, firming up, or losing fat, she will show you how to sculpt your body the way you always wanted for a healthier life style.
Adam F.
*** Sandy, has been a huge impact on my life! If you have not been successful in losing weight she is the way to go. She will give you all the support and tools you'll need to complete your goals! She also helps with nutrition and give you a routine you can follow. Sandy exceeded my expectations as a trainer! I lost 39 pounds and 9 inches in my waist with two 24 packs! Start your new life with Sandy and HEALTHROUTES!"
Angelina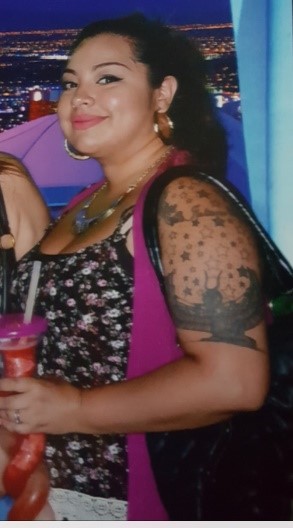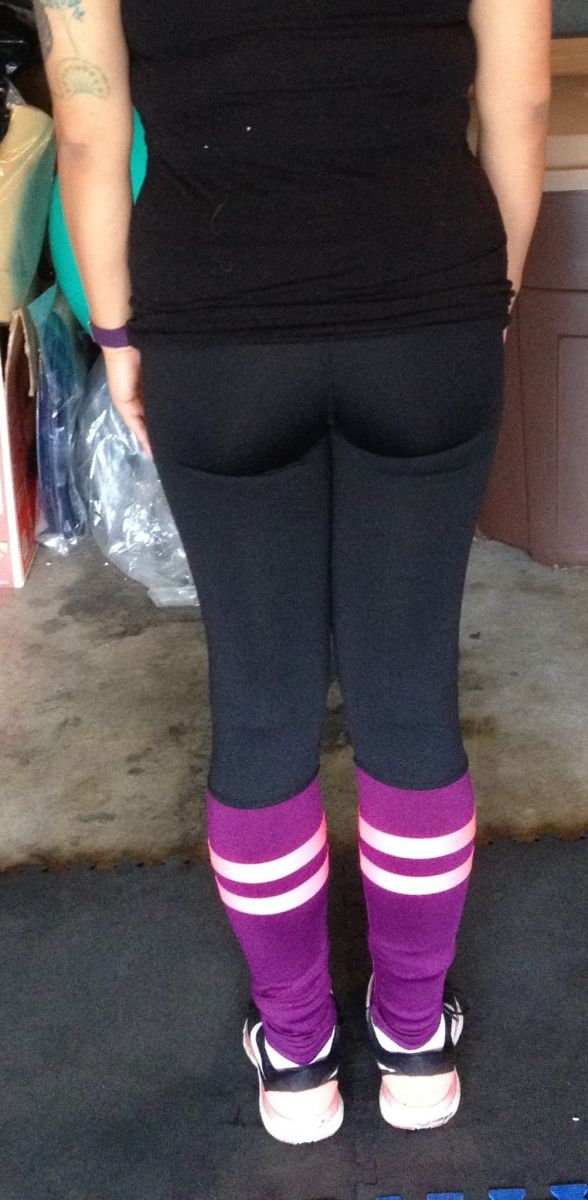 Small Group Personal Training:
"Better Butts & Bellies"
Resistance Training using Bodyweight, Balls, Bands, Dumbbells, Ropes, Kettlebells and more - full body functional exercises and various interval circuits for fast results! It is time to burn off your fat and gain that lean defined muscle... Modifications given for various fitness levels but you will also discover your hidden power & energy!!

*** Sandy's small group training was just what I needed. I got lots of personal attention at a good price I could afford. It was just like the title "Better Butts & Bellies" said - because I now have a firmer butt and flatter and stronger abs (which really excites me), along with more defined arms and legs as well. First thing I noticed was that my stamina increased with all the intervals she had us do, and that was with just my bodyweight! Later we got familiar with all kinds of equipment, and I was never bored. It was challenging but worth it, and once I learned to do the different exercises it was fun too. Having others to train with helped motivate me to give it all I got, and Sandy really emphasized good form to make sure we were safe and got the most from our training. She also made sure we did enough stretching at the end and taught us all about proper dynamic warm ups. I learned alot and I appreciated Sandy's passion for us to succeed. Though serious about creating great training sessions which addressed all our goals she could also be very funny. Thanks.
Donna
I took a small group training from Sandy, owner of HEALTHROUTES. She called the series "Better Butts & Bellies". I loved that name. :-) Sandy is a caring and excellent trainer. Even in a group she gave everyone individual attention. She challenged me to do my best, and modified the exercises when I needed. I had previously only walked, but now I know other exercises to do, and thankfully Sandy made training fun. I improved my strength, coordination, and stamina, but I especially liked that I reduced my stomach fat. I highly recommend Sandy and therefore HEALTHROUTES.
Janet W.
AND
CLASSES:
I have used numerous names for my exercise classes at the Recreation Centers in Burlingame and in Redwood City.
"GO FOR IT" Bootcamp
Interval Resistance Training
HIIT Fat-Blast &Toning
(I still use Bootcamp name for Workplace Programs offered. and the other two for other locations at times.)
The NEW Name we are now going with at the Burlingame Community Center and Red Morton Community Center in RC is:
Fat-Blast & Strength Training
We do challenging intervals (modified as needed) with bodyweight, and then various equipment, so you can improve
your health and fitness.

*** I attended Sandy's "GO FOR IT" Bootcamp last season. I hadn't exercised for over 20 years and Sandy ran a great class combining strength, cardio and co-ordination. She is a professional and pays a lot of attention to form. This was great for me as I was completely out of practice. I highly recommend attending her classes. I had a lot of fun getting back into the swing of things. Thanks for your encouragement and patience. We learned alot and definitely improved our strength and fitness along the way.
Lorraine S.
*** I loved Sandy's "GO FOR IT" Bootcamp because it combined cardio strength training, toning, and stretching in one class! I was able to spend one hour and get it all in! Sandy really helped me with my form, which I really needed and it prevented injury. She gave the class modifications so you could participate regardless of your fitness level. I highly recommend Sandy and HEALTHROUTES!
Michelle R.
*** I enjoy taking Sandy's Interval Resistance Training fitness class so much. Its challenging, and gives me an excellent, all over workout. I feel like a million bucks after! The best part is Sandy's care and concern the entire session (and after). She makes sure I am doing the moves right, giving advise and correcting as needed - because she cares and she knows exactly how to do each exercise so it will be with the utmost effectiveness - and so as to not cause pain/injury. Her classes are all meticulously planned out - they are not routine lessons. For each class, she has scripted a new and exciting routine. And this for a simple rec center class! She is truly a caring and effective trainer! Thank you Sandy.
Birte S.
AND
Hot-yet-Cool Dance Fitness
OR
R&B/Hip-Hop Dance Fitness
OR
Hip-Hop Dance Fitness for 40 Plus

Now at Burlingame Rec. Ctr. and Redwood City Rec. Ctr. (and in the past elsewhere) = Great R&B-Hip Hop Routines for all ages!
(And in the past Salsa Routines were added too). Plus, now also offering Hip-Hop Dance Fitness for youth ages 6-10 as well.
Improving fitness and rhythm while having fun!!
Adding "flavor" to your life...

*** Sandy was a masterful teacher for me who took into account my terminal illness' limitations in prescribing a modified Salsa, R&B/Hip hop, aerobic and stretching program that really made me feel terrific. Her abundant energy, fabulous sense of humor and energized music and choreography made all of us feel welcome, comfortable and safe in her hands. Her follow up for questions was flawless and her motivational encouragement made all the difference to me and to a number of other students who lacked some confidence initially. By the end of the course, we were all comfortable, fitter and had bonded beautifully with each other. I would highly recommend her to anyone who wants to feel stronger, look more toned and/or who feels the need to get out once in a while and "shake that booty" in complete safety that no one will be laughing!- except you when you see how good you can look developing your own health, flexibility and strength."
RH
*** Thank you so much for teaching us Hot-yet-Cool Dance Fitness class. I really enjoyed the dance movement combined with fitness and stretching. It is a very fun and cool class. I definitely will come back and refer my friends. You are a great instructor and very passionate in dancing. Thank you for your fantastic teaching!
Ginny Z.

Plus Special Events:
Also enjoy "Hot-yet-Cool" Dance moves to add to your party fun! They will use these dance moves in the future, and they will remember your special event...

*** I have had so much positive feedback from parents and students regarding your dance / fitness class. Even parents from the lower grades who were not present have told me that there heard that the event was a huge success. A lot of that was totally down to you.....due to the huge participation of students and parents. We really had a great time. You were able to turn this event into an educational, healthy and fun event. Some parents have told me that they hope we will repeat this event. I hope that you will be willing to return to us in the future. Thank you so much. You were so accommodating and I really appreciate how you were able to make sure that you appealed to such a wide cross-section of people.
Sandy, I really wish you all the success in the future. I would really recommend you to anyone who is looking for someone to help them to get fit in a fun way. You made sure that everyone felt good about themselves - creating so much positive energy. The families of North Shoreview Montessori Middle School really appreciated your services. Thanks for making our Social Committee event a success!
Maxine W-L
Parent and PTA Organizer