Follow your HEALTHROUTES...
Making Health a Priority!
Prevention is still the best medicine!
We buy insurance in case we get sick, but investing in our health is more rewarding... When it comes to your health quality of service is the most important. Being healthy allows you to go for what makes you happy, and the better you feel the more you are able to take care of yourself and your loved ones. You have come to the right place.
Healthroutes offers both great pricing and skilled quality service.
HEALTHROUTES is both dedicated and passionate about achieving healthy results. Investing in your health is definately one smart investment.

MASSAGE ..... PERSONAL TRAINING ..... SUPPLEMENTS ..... GROUP FITNESS

**************************************


Massage:


I am now bringing my expertise to the comfort of your home.
I offer a combination of Swedish, Shiatsu, Reflexology, Polarity, and Deep Tissue modalities, plus aromatherapy and helpful visualizations. I integrate the different techniques to skillfully customize each massage session to address your particular issues at the time, as well as overall need for a balanced healthy relaxation. I am California state certified to practice massage from CA Massage Therapy Council (certificate #16325), and am a long time member of the Associated Bodywork and Massage Professionals. Both require appropriate training and the highest standard of ethics. You can be sure you are in trusted hands.

90 minute sessions brought to your home -
for only $170-190 sliding scale...you decide.
(or even $165-185 with Cash Discount)...
No added tip is necessary. Deep Tissue included...
as well as Traveling conveniently to you!
I am Experienced + Skilled, and I am offering you
a great price for my services!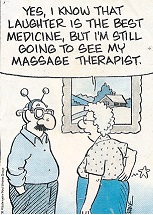 Over 35 years I have been helping clients learn how to release into the deep work and enjoy my therapeutic massages. I am highly experienced, capable of feeling where problems are, and have been very successful in helping my clients alleviate them. The best is when I can help you to excel in prevention, both by working with the body directly, and helping you develop your mind-body awareness. You will learn how to facilitate the release of a tense muscle's holding pattern, and in turn experience a deeper sense of relaxation.Your improvements can therefore be longer lasting. All modesty put aside I offer a great bargain for a full 90 minutes of my detailed bodywork, with time before to update how your body is feeling, and after you are already home so you can remain relaxed. I am making it available to you at this price because I want to give you the opportunity to experience the quality of massage therapy you deserve. We must all learn to relax our minds and bodies as well as strengthen our muscles and connective tissue to correct imbalances and
re-energize!

Introductory specials with a choice of $20 or $50 package savings!
Can decide right after your first session single or 2-pack or 3-pack.
With the 2 or 3 they need to be used within 2 weeks max of the one prior.
Your 1st session will include an additional 20 minutes intake to better suit your needs.
GIFT CERTIFICATES are available to spread the Health...
Great present for either single or group purchase for that special someone :-)
Each Referral earns you an additional $20 discount!
Plus appreciation from myself and your referral who finds what they need.

The only way to understand how amazing your body and spirit can feel with a session from HEALTHROUTES is to experience the transformation for yourself.
* CLICK TO BEGIN NOW *


Mobile Health & Fitness Personal Training:
I am a Skilled and Certified Fitness Trainer - graduate of International Sports Sciences Association - and am CPR/AED certified for your added safety. I am passionate about what I do. I want to help you become healthier and fit, with the energy to enjoy a quality of life you deserve.

Partner Training Specialty
Some of the main reasons people complain about missing workouts are time constraints, lack of convenience and self motivation. HEALTHROUTES conveniently travels to your home/office/outside to make it easier for you to succeed.
It doesn't matter if you are a seasoned athlete, a newbie to exercise or anything in between. Everyone starts at a
different base level, with different goals, and different reactions to nutrition and training.
That is why I design your program to fit your personal lifestyle, goals and preferences, while continually tweaking our plan along the way to keep it working for your particular needs. Perhaps you have tried before to no avail, or did not learn how to maintain it. This time you will not be alone. You decide to go for it, be dedicated to the process, and you
will have my skilled guidance every step of the way. It is time for you to be a winner!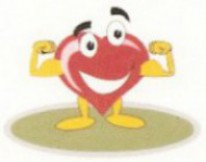 We combine nutrition, exercise, and lifestyle improvements into a balanced approach in order to keep the motivation high and the results great! With good form and safety always paramount, we use various creative and effective exercises which are both challenging and fun. We also work efficiently by using supersets, high intensity interval training circuits, interval cardio, full body functional moves, and other techniques to make the most of our training time. I bring a variety of equipment to you, such as medicine balls, stability balls, Bosu ball, resistance bands which can challenge you up to 200 pounds, dumbbells, kettle bells, agility ladders, battling rope and even more. Plus we learn how much we can do with just our bodyweight. Our nutrition will be a balanced zigzag way of eating to avoid hitting a plateau. We also look at the psychology of eating to create new healthy lasting habits. When you know how much you are able to keep accomplishing you will feel your confidence build. When you see the measurable results through our assessments (plus the mirror and your clothes), your determination will soar. You will then become even more successful, and feel great satisfaction as you continue achieving your desired goals. First you need to
Go for it!

Various packages to choose from - Beginning Partner Personal Training package prices range from $41 to $48 each for one Full Hour. (Solo is 82-96 since the partner is added for FREE). They are even less per session when you add the freebies...With Freebies added it is only approximately $35-38 each trainee per hour for the first package!!! (Check out 4-6 small group training below for even lower prices.)
The cost you pay per personal training session depends on length of package purchased. Beginning packages are choice of 6-12-24 sessions. There is also a cash discount versus use of credit card. Same price whether you choose to train 2x or 3x weekly unless you choose auto monthly payments (3x) as an option for the 24 session package which is used 2x weekly only- though you may purchase additional during the package as need. Plus there are fantastic added savings for referring your friends and family - both adults and teens welcome!

Start with a Consult and a Sample Workout for only $20 per person... then purchase your first package right after and your $20 is refunded... = FREE Hour Training!
At the consult make the decision to go for it, buy your best package fit to begin your transformation and you can then receive another FREE Hour added for assessments.....and 3rd hour if you buy a 24-pack (since re-assessments every 24 minimal regardless of pkg. sizes)..... That can be 2-3 FREE HOURS Total!
Plus there will be periodic e-mails between sessions to help keep you focused and accountable.
And that is just the beginning...
More important than good prices and freebies is that you will have a dedicated, skilled,and passionate trainer.
I will use effective, creative, fun, and challenging training to motivate you and get results. I will be sure your form is excellent so you get the most from every rep you perform. I will be on time so we will not miss one moment of your special training...
You will learn to workout and eat smart so you can keep achieving your goals...

Our training is for those serious to succeed!

* CLICK TO BEGIN NOW *

When over $10 each item can receive 5-20% regular savings off of suggested retail!
These items have been tested for quality and accuracy, and many brands are sold only by health practitioners.

Consults are given to find what best suits your changing needs, but it is suggested you discuss any items prior to use with your doctor, particularly if you are on medication or have a particular condition.
I make my purchases in small amounts to keep them fresh, and though my favorite researched items
are supplied regularly other items may be specially ordered.
Group Fitness:
Invite your friends and family to enjoy these 60 minute sessions together. Proper form is emphasized for both your safety and effectiveness.


Small Group Personal Training spaces are limited from 4 to 6 trainees in order to provide a great amount of personal attention.

Small group training is not a "class" where you just follow. They are personalized fitness training sessions where your form will be corrected as need and your program will be tailored to achieving your goals. It is personal training with group motivation at a reduced individual cost, and challenging effective transformations. (Call for Pricing)


Larger Group series are possible for Burlingame Recreation Center classes I offer, which can vary in size but up to 16 max, so still get personal attention as need. (And group training at your apartment complex depends on size of room provided.)
Our Workplaces Health and Fitness Programs

are as many as desire depending on space provided,
and even in larger groups I make it my mission to circle around to check form and motivate you to succeed...
Many avenues to fit your style of training with positive results

!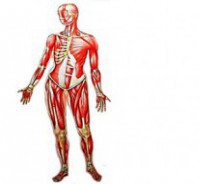 Small Group Personal Training
:
"
Better Butts & Bellies
"
- Total Body Training
(assessments and nutrition included)
Bodyweight, Balls, Bands - portable versatile equipment can use anywhere.
PLUS dumbbells, kettle bells, agility ladders, ropes and more...
We will do various powerful interval circuits.
Added resistance and this type of full body functional exercise
style we use really works for fast results!
Modifications are given for various fitness levels,
but you will also discover your hidden power and energy!

Each training session is different, exciting and a great workout!
Soon you will feel the difference...continue and you will see it!

Private Small Group Personal Training:
Lose your unwanted fat and gain lean defined muscles right in your home and/or backyard!
3 weeks "Better Butts & Bellies" intro. series -
intro can be used 1x max., then 6 weeks minimal
2x weekly = when choose half price of 6 weeks 2x weekly below = 6 sessions
OR can choose half price of 6 weeks 3x weekly below = 9 sessions
6 weeks Fat Blasting series
2x weekly... 12 sessions
3x weekly... 18 sessions
12 weeks Go for it Makeover
2x weekly... 24 sessions
3x weekly... 36 sessions
(Auto monthly payments is also an option for the 36 session package)

ALSO- Small Group Interval Training:
If you have a fitness room or public space in your
Apartment-Condo Complex
WE CAN INQUIRE ABOUT HAVING A SMALL GROUP INTERVAL TRAINING FOR THE RESIDENTS...
HIIT FAT BLAST & TONING:
This would be a series of sessions in class format, but added guidance with form checked and use of bodyweight, and balls and bands, and other portable equipment. It will be great workouts that conveniently come to you!

AND
CLASSES at the Burlingame Recreation Center -
Check out Class Series I offer in Burlingame
60 minutes - Mondays - prices vary -
will be listed on website when begin again in 2021
HIIT Fat Blast & Toning
= 6pm-7pm
And
R&B/Hip Hop Dancing
= 7:15pm-8:15pm
PLUS
Workplace Health & Fitness Program
(larger groups):
Conveniently travel to you for Private... "GO FOR IT" Bootcamp!
Program will benefit both the employees and the company- encourage team work, accountability, more energy, plus a healthier body and attitude. This is a must for any business. We will also learn ways to incorporate a healthy and balanced lifestyle into our daily living and have a program which can change lives and productivity.
In our Health and Fitness Program we learn to reach for more than each of us realizes we are capable of, and then when you continue to improve and achieve your goals in our training it has been shown to spread to all areas of our lives. Achieving positive results both working solo and as a group builds the desire and confidence to be a success. The pride in our success makes us strive for more success, and this is action both individuals and business teams need. Let's make it happen! Call for pricing and details...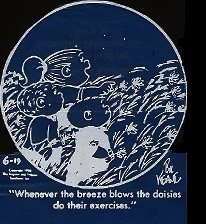 Party or Special Event (small or larger groups):
Enjoy just the "Hot yet Cool" Dancing Salsa and/or R&B-Hip Hop Dance moves and routines to add to your party fun!
8 people to unlimited that attend your event as long as open space room for them - any over 24 are FREE!
Call for pricing and details...
They will use these dance moves in the future and they will remember!

There are specials for every service above, and more are offered at certain holidays so
be sure to sign up to receive my e-mails in the contact category.
(All checks that do not clear will be charged a $35 fee,
and if happens twice it must be cash in future)
Extra deals are given to existing clients, especially on their birthday- keep those healthy years coming!
More importantly I am dedicated and passionate about helping you reach your health goals

.


Follow your HEALTHROUTES by contacting Sandy by phone at


650-992-6131


or SANDY@HEALTHROUTES.NET or go to the

*

CONTACT

*

page to get started

NOW!