Welcome!
FIRST OFF LET ME TAKE THIS MOMENT TO HOPE YOU AND YOUR FAMILY AND FRIENDS ARE STAYING HEALTHY IN THIS DIFFICULT TIME.

In-Home Massage Therapy plus Mobile Personal Training will both be on hold.....Even after we are able to fully work again I will be adding safety measures so we continue to remain healthy.
__________________________________________________________
My services are mobile so I can conveniently travel to you!
You do not have to go it alone. My name is Sandy Rosenbluth, owner of HEALTHROUTES.
I am here to give you the knowledge, skills and support you need so you can continue to improve your health and happiness.

Our motto is "Making Health a Priority"
Learning how to find a good balance is essential, and being sure we put health as #1 in all areas is the key to having a quality long lasting life...

I am passionate about my health services and I want you to feel first hand how much I believe in you...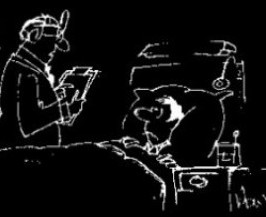 "Our tests show you're allergic to your negative thoughts"



We can all be awesome, and have wonderful things happen when we decide to Make it happen!

What is increased health and happiness to you? Is it to reduce your stress, improve your immune system, relieve your aches and pains, lower your blood pressure and LDL cholesterol, reduce your risk of diabetes, cancer and other health issues? Is it to be better in a particular sport or your day to day normal physical activities? Do you want to have a better night sleep? Is it to create increased strength, stamina, flexibility and balance to keep up with your loved ones, or just all of life's challenges and opportunities? Do you want to elevate your mood? How about shedding your unwanted fat as well as gaining just the right muscle development and definition to suit your desired look?...The bottom line is we all want to be healthy, feel fantastic, be comfortable in how we look and confident in the way we carry ourselves. Plus we would like to find the best and quickest way to do it. You have come to the right website. There are even great prices offered for the thorough guidance you will receive. We can keep making health a priority and have fun in the process...
Let's get started Now!

I will only take a limited amount of clients weekly,
so we can dedicate even more energy to your success!
Go to the contact page to enter your e-mail.
Sign up Now by * CLICKING HERE * so we can find the best appointment time for you to begin.


It is important to have a Healthy Foundation:
Exercise + Nutrition + Relaxation + A Healthy Attitude!

HEALTHROUTES helps provide this with the following :
[At this time of "shelter in place" the Mobile Massage Therapy and Fitness Training are both unfortunately put on hold. I look forward to when I can once again help you to increase your health and fitness, and keep achieving a heightened sense of well being.]
In-Home Massage Therapy...
I am bringing to the table over 35 years of experience!
Along with receiving skilled expertise, In-Home Sessions are both comfortable and convenient. Save on introductory packages after try first session, which can then be included in package - Find out the details...
Clients not only enjoy the deep yet sensitive bodywork they receive, but love how they really get results which improve their quality of life!

Mobile Personal Training/Partner Training Specialty...
In-Home or Office and Outside - serving Burlingame and beyond.
Expertise in Partner Training -
Giving personal attention to both partners with effective results yet less cost per individual - and the partner is added for Free! or shares cost!
Plus 2 or 3 FREE Hours - consult and sample training as well as up to an extra hour added for assessments before + after can be yours-
Find out the details...
Make the decision to begin and I will help you reach your goals as well as train you how to have a balanced healthy lifestyle which can keep you on a successful path for a lifetime!

Mobile Private Small Group Personal Training...
Private Friend + Family Group Training for 4-6 conveniently brought to you
"Better Butts and Bellies" = Full Body Training with an emphasis on our core - using high intensity interval resistance training modified to each trainee's ability as he or she progresses. We use both bodyweight and various equipment - similar to Partner Personal Training. Private Small groups have the same opportunity to have 2-3 extra hours FREE! Be ready to lose the fat and gain lean defined muscle with group motivation!

ALSO- Small Group Class Training...
If you have a fitness room or public space in your Apartment-Condo Complex we can inquire about having a small group Interval Training for the residents... This would be a series of great workouts!.....Or even R&B/Hip Hop or "Hot yet Cool" Dancing which would also include solo Salsa.

Burlingame Recreation Center Group Classes...
(60 minute classes)
Hot yet Cool-Dancing
Learning to dance with choice of Mondays evening sessions of Solo Salsa or R&B/Hip Hop series or Both Styles for a reduced price - learn fun choreographed dance routines and also practice isolating and combining muscles to connect with you body so when you dance you will feel more confident with your body and rhythm...In addition we will heat up with exercise intervals done first with regular exercises and then with a dance twist. Learn to dance plus increase your fitness while having fun!
HIIT Fat-Blast & Toning
Check out dates and times and prices...HIIT (high intensity interval training) is a well-documented great way to reduce fat and increase stamina! When using the proper exercises, HIIT gives the metabolism a boost which lasts greater than 24 hours - way longer than steady cardio - in less than half the time. And when resistance is added (both bodyweight and varied portable equipment) results increase, while also strengthening and toning your muscles. It is a total body workout with emphasis on your core. Get motivated and go for your fitness goals!

Workplace Health and Fitness Programs...
Find out how it works...
Both employees + employers benefit! - Private "GO FOR IT" Bootcamp

Party or Events...
"Hot yet Cool" Dance = given for up to 90 minutes on one day for 8 people to as many as can fit on the open floor with over 24 Free! You will learn fun dance moves of solo Salsa and/or R&B-Hip Hop. They can be fitness oriented and/or learn how to tone them down to use on the dance floor. When your guests are enjoying these moves in the future they will be reminded of your special occasion.

Nutrition + Weight Management...
included with personal training + small group fitness and Workplace Health and Fitness to different degrees - a successful balanced approach to help you achieve and maintain a healthy body composition.

Supplements...
quality yet discounted, and most sold only by health practitioners- consults available to better suit your needs-
find the right supplements for you. Certain areas of our nutrition can use a little additional help to boost our health.
Every individual is different, and your health program needs to be designed special for you
whether you choose one service or all. I am skilled, certified, and dedicated to helping you transform into a more healthy and fit you. Our bodies depend on us. Our positive mind-body connection is of extreme importance. The time is now to start letting go of negative habits
and experience a heightened sense of well being!



**FOLLOW YOUR HEALTHROUTES...GO FOR IT **


We are beautiful, powerful, flexible, unique and yes awesome. We deserve to keep Making Health a Priority so we can keep shining...


TOP