New Group Sessions being offered by HEALTHROUTES
at Burlingame Recreation Center
HEALTHROUTES is offering NEW FITNESS CLASS
BEGINNING WEEK OF JUNE 17th
Registration is NOW!!! ....Will keep you posted...
...GO FOR IT!!!
Go to register.burlingame.org
+ Click Fitness 15+ and then click on title of interest below
Good for Men and Women plus Teens
(in my series 13+ is accepted)

One is 55 minutes = " GO FOR IT " Bootcamp
Challenging workouts... (Modified for different fitness levels)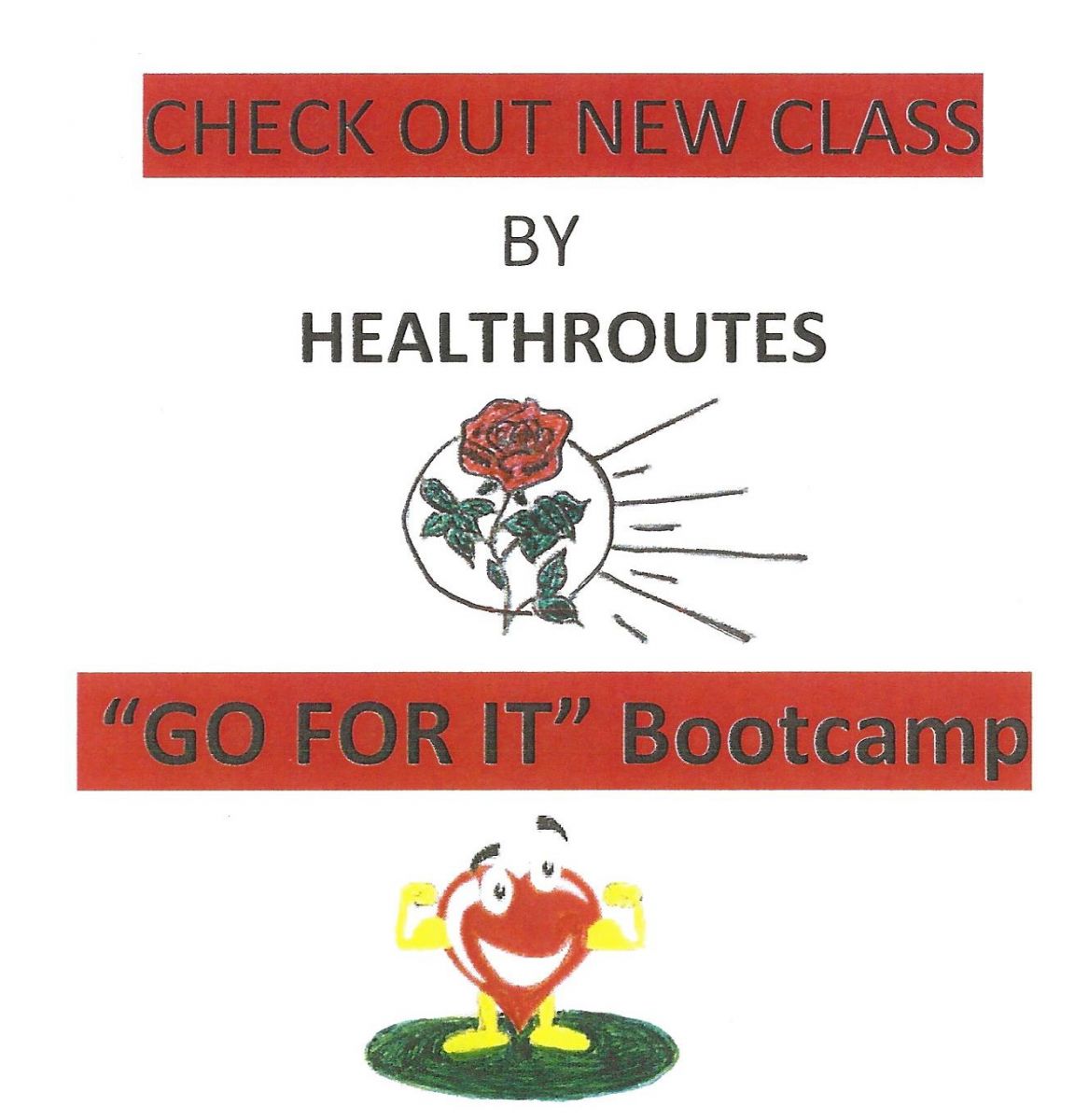 Other 45 minutes class = Hot yet Cool Dancing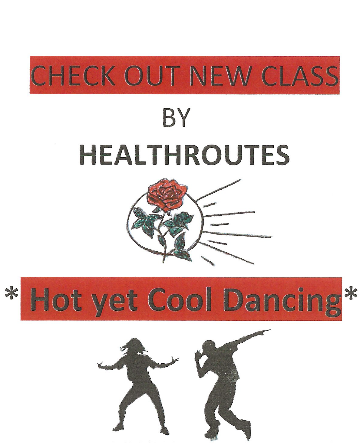 Learn Salsa routine + R&B/Hip Hop routines along with dance intervals...

See more info under Services and Special Pricing
(I can also email you colorful Flyers to have + forward)
Come with friends and family....
Improve health and fitness and enjoy together!
Feel free to contact me - Sandy- owner of HEALTHROUTES
at sandy@healthroutes.net or
650-992-6131 for more information.

Class is also a good extra training day when along
with HEALTHROUTES Personal Training sessions
(solo, partner, small group)
Only $10 each for sample personal training -
Plus find out how can get added Free hours...
Also check out Services page...
But most important I am experienced and skilled and dedicated to your success!
Follow our motto "Making Health a Priority"
and see you soon.